AOPEN appoints Exertis CapTech as new distributor for the Nordic region
Friday 13th April 2018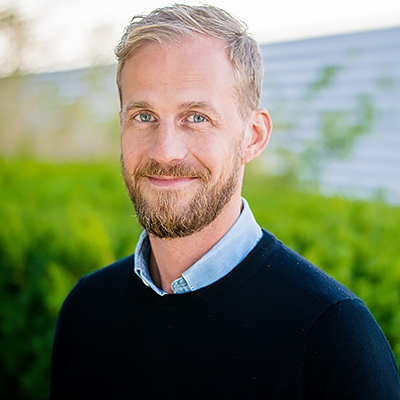 Fredrik Tidemar
Focus areas are set on digital signage, surveillance, Chrome devices and the eTILE all-in-one touchdisplays Rosmalen, 5th of December 2017 – AOPEN and Exertis CapTech extend the reach of the AOPEN devices in the Nordics with their new partnership. While the entire AOPEN portfolio will be available via Exertis CapTech from this moment onward, the focus is set on Chrome and eTILE devices. These devices can be implemented in various commercial environments and are designed for 24/7 usage and tough situations.   Minouche van den Berg, Marketing manager at AOPEN Europe says: "Exertis CapTech is the right partner of choice thanks to its strong presence in this region. Together with this new distribution partner we can grow our existence in the digital signage market even more". Fredrik Tidemar, Nordic Business Director AV continues: "We are delighted with our partnership with AOPEN and look forward to introducing their products to the Nordic market. There is a synergy between our two brands that we feel will result in a profitable relationship for both of us. We are already off to a good start and are convinced that this business and relationship will grow even more over time." The AOPEN hardware platform consists of the following ranges: the Digital Engine platform, the eTILE range and the Commercial Chrome Devices.
One of the biggest reseller events in the Nordics.
9 november, Eriksbergshallen in Gothenburg.
Read more
Exertis stöttar CBRE & PLAN i Sierra Leone
Se filmen om seglingen som samlade in pengar för att hjälpa 135 000 barn.