Maailman johtava LED-näyttöjen valmistaja INFiLED aloittaa yhteistyön Exertiksen kanssa.
Monday 1st November 2021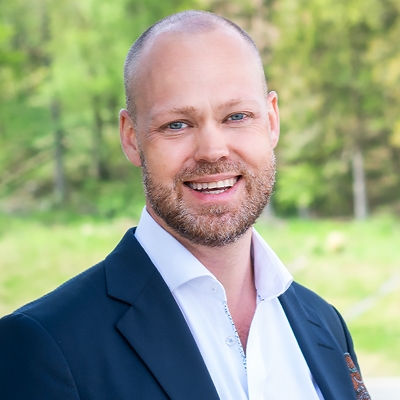 Peter Settling, Commercial Manager Pro AV Nordics, Exertis
LEHDISTÖTIEDOTE 2021-11-01
INFiLED and Exertis Nordics sign distribution agreement for large LED displays
Exertis Nordics starts cooperation with INFiLED, global leading manufacturer of LED displays, a high-tech enterprise, specialized in developing large LED video equipment. INFiLED has a previous successful global partnership agreement with Exertis across EMEA and US and want, together with Exertis Nordics, expand their collaboration and deepen their partnership. Exertis Nordics wants to broaden their Pro AV-market, invest more in LED technology. We are looking forward to working with INFiLED's, who's focus is the same as ours; staying loyal to partners and customers, delivering products to the highest industry standards and customization is to offer any technology at any space. "
We are delighted to announce our new distribution partnership with Exertis Nordics
" says Marco Bruines, Sr. Vice President of INFiLED EMEA. "
Exertis is a company with long history and strong distribution channels, adding value to the industry and to customers as a one-stop shop AV distributor. We are looking forward to working closely with them as our distribution partner for the WP LED series in many countries across Europe and now also the Nordic countries
". "
We are very glad to finally be able to announce that the cooperation between Exertis and INFiLED is now finalized. The LED-business is rapidly increasing due to the high flexibility, the amazing opportunities it opens up for combined with the price decrease during the latest years. The growth in the direct view LED application market is now ready to take off
", says Peter Settling, Commercial Manager Pro AV Nordics at Exertis. "
INFiLED and Exertis will be the perfect alliance to serve the needs of the integrator community to make this happen and we are therefore very excited to expand our portfolio with one of the markets leaders in this category and to become the leading LED distributor in the Nordics
", Peter concludes.
About INFiLED
INFiLED is a leading high-tech enterprise specialized in developing and manufacturing large LED video equipment. INFiLED's product application range covers advertisement, transportation, sports, events, command & control, corporate branding and meetings, creative applications and many more. With installations in over 85 countries and over 135 patents, one of the highest numbers in the industry, INFiLED is striving to be a top brand of LED screen manufacturing to enlighten the world with a visual feast!
About Exertis Group
Exertis is the leading technology distributor of consumer, business and enterprise products from established and emerging technology brands, and a wholly owned subsidiary of parent company DCC PLC, a FTSE 100 company. After 39 years of profitability Exertis continues to outperform the market, achieving revenues of £3.913 billion in FY2020. Exertis represents 2,400 global and emerging brands selling to more than 50,000 reseller and retailer customers focused on consumer, mobile, business, enterprise and IT Supplies. It also provides an industry leading and innovative range of services and value-added solutions. With offices in Europe, North America, Middle East and China and with global reach via its supply chain services, Exertis employs 4,200 in 21 countries. F
or more information, contact:
Exertis
Peter Settling Commercial Manager Pro AV Nordics peter.settling@exertis.se
INFiLED
Yan Huang China Headquarters PR@infiled.com Konstantina Chavgie EMEA PRemea@infiled.com For more News about INFiLED, visit: http://www.infiled.com/NEWS/
One of the biggest reseller events in the Nordics.
9 november, Eriksbergshallen in Gothenburg.
Read more
Exertis stöttar CBRE & PLAN i Sierra Leone
Se filmen om seglingen som samlade in pengar för att hjälpa 135 000 barn.